We are a recognized leader in community association and real estate law. 
Brian D. Moreno, Esq., CCAL is an experienced litigator, community association attorney, and real estate professional having practiced in all areas since 2003. Brian has represented and provided legal counsel to the boards and managing agents for California condominium and planned developments, as well as stock cooperatives, qualified vacation ownership resorts, and mobile home communities in connection with matters pertaining to common interest development, real estate, collection, and corporate law.
Brian has experience with the many, real estate and community association issues and disputes including CC&R interpretation and enforcement, interpretation and enforcement of the Davis-Stirling Common Interest Development Act, corporate governance and compliance with the Davis-Stirling Act, assessment collection, judgment enforcement, foreclosure and wrongful foreclosure defense. Brian handles matters related to landlord-tenant issues, assignment of rents enforcement, receiverships, contempt, view obstructions, conveyance deeds, easements, encroachment and boundary disputes, deeds of trust interpretation and enforcement, lien priority, title insurance, eviction, wrongful eviction and community association governance.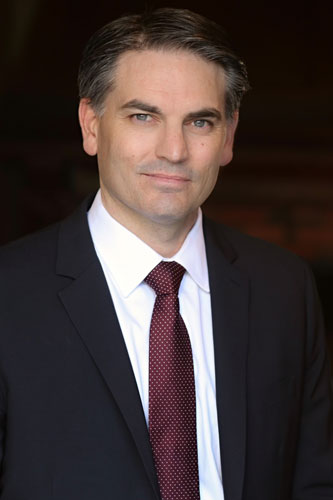 Licensed to practice law in both California and Arizona, Brian is an active member of the Community Associations Institute (CAI) in several Southern California chapters and has authored a number of articles pertaining to common interest development law and its application to community associations in California. Additionally, he has been a featured speaker at CAI events (including the 2015, 2018, and 2021 National CAI Law Conferences), as well as an approved instructor for various chapters in Southern California.
In 2013, Brian was the 20th California attorney to be admitted to CAI's College of Community Association Lawyers. He serves on the Board of Directors and on the Programs Committee for the Greater Los Angeles Chapter, as well as the Chair of the Legislative Support Committee for the Channel Islands Chapter and a Liaison for the California Legislative Action Committee. He also serves on CAI's National Law Seminar Planning Committee.
Brian is also an active member of the California Association of Community Managers (CACM) and regularly speaks at CACM's Law Seminars. Brian has authored numerous articles for CACM regarding laws affecting community associations in California.
Brian earned his Juris Doctor degree from California Western School of Law and his Bachelor of Arts degree in Communication from the University of California, Santa Barbara. While attending law school, Brian served as a legal intern for the Superior Court of California, County of San Diego, where he researched and analyzed various juvenile delinquency issues for several judges and judicial referees. After completing his legal internship, he helped represent creditors while employed as a paralegal for a San Diego law firm specializing in bankruptcy law.
For more information about our community association law services and how we can help your community:
Contact us Here.